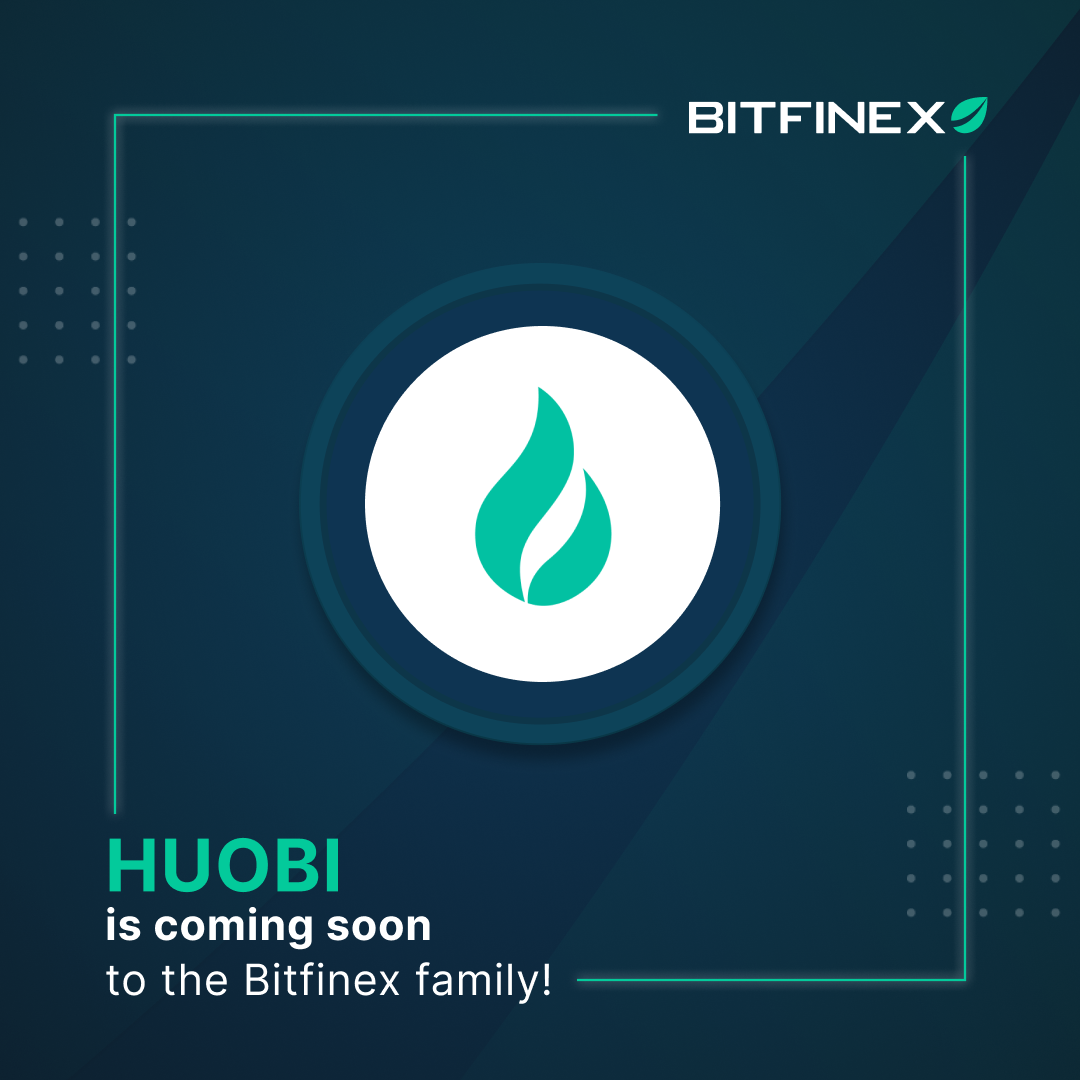 21 Nov

Bitfinex to List Huobi Token (HT)

ROAD TOWN, British Virgin Islands – November 21 2022 – Bitfinex (www.bitfinex.com/), a state-of-the-art digital token trading platform, will list Huobi Token (HT), the native token of digital token exchange Huobi Global.

Launched in 2013, Huobi Global is one of the oldest digital token exchanges and a leading source of liquidity and trading volume in the ecosystem. Huobi launched its utility token, HT, in 2018 with a total supply of 500 million. Holders of HT receive benefits within the Huobi ecosystem, including discounts on transaction fees, early access to Huobi events and voting rights on decisions impacting the exchange.

Additionally, Huobi is also home to a variety of decentralized finance (DeFi) projects in its Huobi Ecological Chain. These include Lendhub, a decentralized lending platform, MDEX, a decentralized, cross-chain trading platform and CryptoBlades, a Web3 game utilizing collectible NFTs.

"We are delighted to make the Huobi Token, the native token of one of the oldest and leading exchanges, available to our growing customer base," said Paolo Ardoino, CTO at Bitfinex.

For access to HT on Bitfinex, customers can visit https://www.bitfinex.com/.

*All users of www.bitfinex.com are subject to Bitfinex's terms of service ("TOS"). Please note that U.S. persons (as defined in the TOS), among other prohibited persons (as defined in the TOS), are strictly prohibited from directly or indirectly holding, owning or operating an Account (as defined in the TOS) on www.bitfinex.com.

##

About Bitfinex
Founded in 2012, Bitfinex is a digital asset trading platform offering state-of-the-art services for digital currency traders and global liquidity providers. In addition to a suite of advanced trading features and charting tools, Bitfinex provides access to peer-to-peer financing, an OTC market, and financed trading for a wide selection of digital assets. Bitfinex's strategy focuses on providing unparalleled support, tools, and innovation for professional traders and liquidity providers around the world. Visit www.bitfinex.com to learn more.