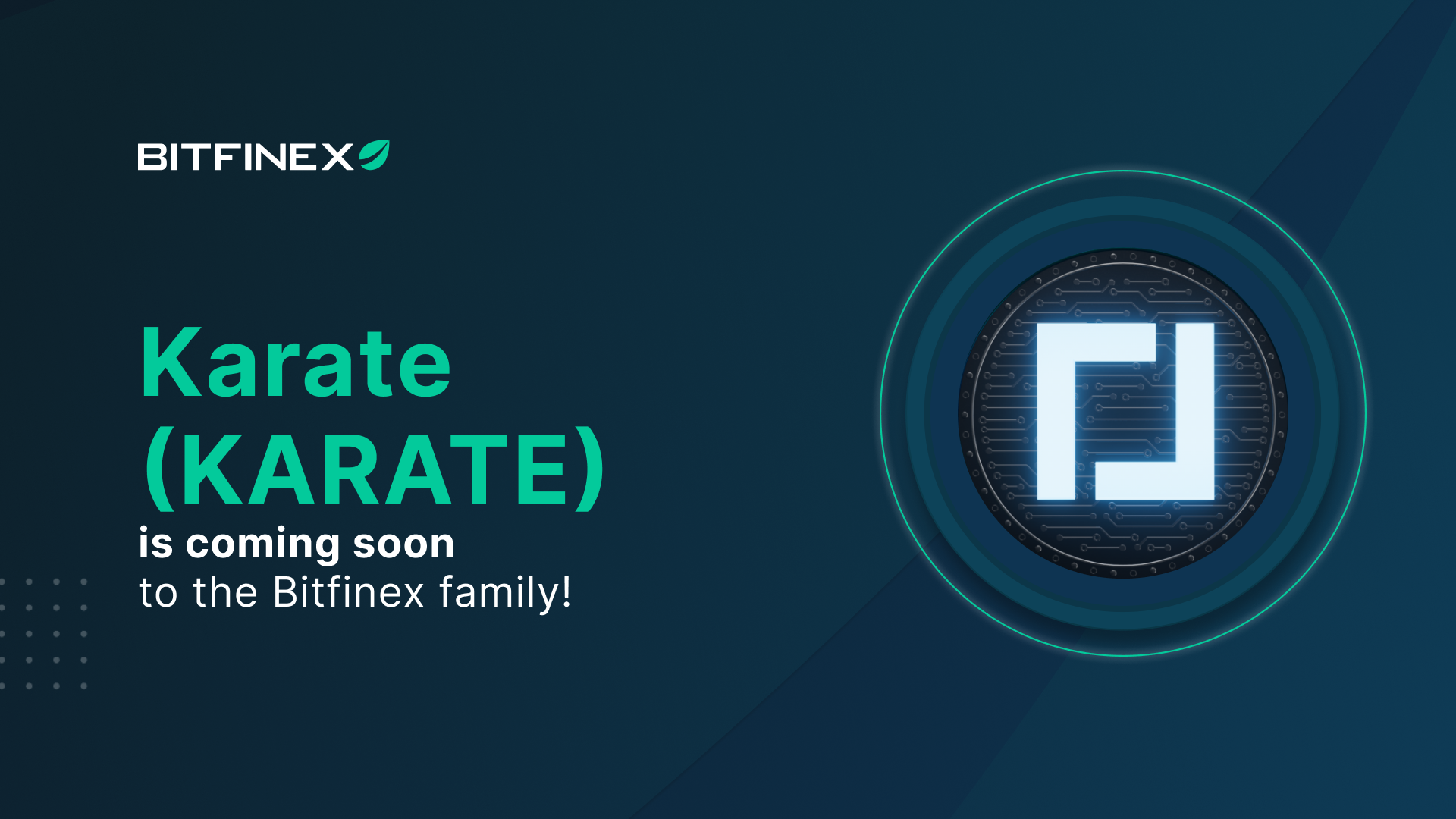 11 May
Bitfinex to List $KARATE, Native Governance Token of Karate Combat
ROAD TOWN, British Virgin Islands – May 11, 2023 Bitfinex (https://www.bitfinex.com/), a state-of-the-art digital token trading platform, announced today that it will be among the first crypto exchanges to list $KARATE, the native governance token of the live-action martial arts sports league, Karate Combat.
Offering a novel mix of full-contact karate with immersive computer generated environments and extended reality (XR) technology, Karate Combat was launched in 2018. It was the first time a sports league blended extensive real-time virtual effects with real-life athletics. To date, the league has attracted an audience of over 4.5 million players across 100 countries, with each event boasting 10 million views.
Set to be launched on the Ethereum and Hedera networks, the $KARATE token both governs the League and gamifies the live viewing experience. Holders can use the league's smart contracts, web apps and mobile apps to vote on fighters, and earn additional $KARATE tokens with no risk of loss. Players worldwide using the Karate Combat app can also allocate $KARATE tokens to their favorite fighters and boost the fighters' potential prize pools beyond their contracted pay.
"Karate Combat is a first-of-its-kind virtual sporting league that offers an innovative proposition and dynamic experience to players across the world. Therefore, we are excited to further diversify the Bitfinex ecosystem with the introduction of the $KARATE token," said Henry Child, Head of Tokens at Bitfinex.
Bitfinex will open deposits for $KARATE on May 11 , 2023 at approximately 2.30pm UTC. Trading of $KARATE will commence on May 12, 2023 at approximately 12pm UTC, in trading pairs against the US Dollar (USD) and Tether tokens (USDt).
To obtain access to $KARATE on Bitfinex, customers can visit https://www.bitfinex.com/.
*All users of www.bitfinex.com are subject to Bitfinex's terms of service ("TOS"). Please note that U.S. persons (as defined in the TOS), among other prohibited persons (as defined in the TOS), are strictly prohibited from directly or indirectly holding, owning or operating an Account (as defined in the TOS) on www.bitfinex.com.
##
About Bitfinex
Founded in 2012, Bitfinex is a digital token trading platform offering state-of-the-art services for traders and global liquidity providers. In addition to a suite of advanced trading features and charting tools, Bitfinex provides access to peer-to-peer financing, an OTC market and margin trading for a wide selection of digital tokens. Bitfinex's strategy focuses on providing unparalleled support, tools, and innovation for experienced traders and liquidity providers around the world. Visit www.bitfinex.com to learn more.