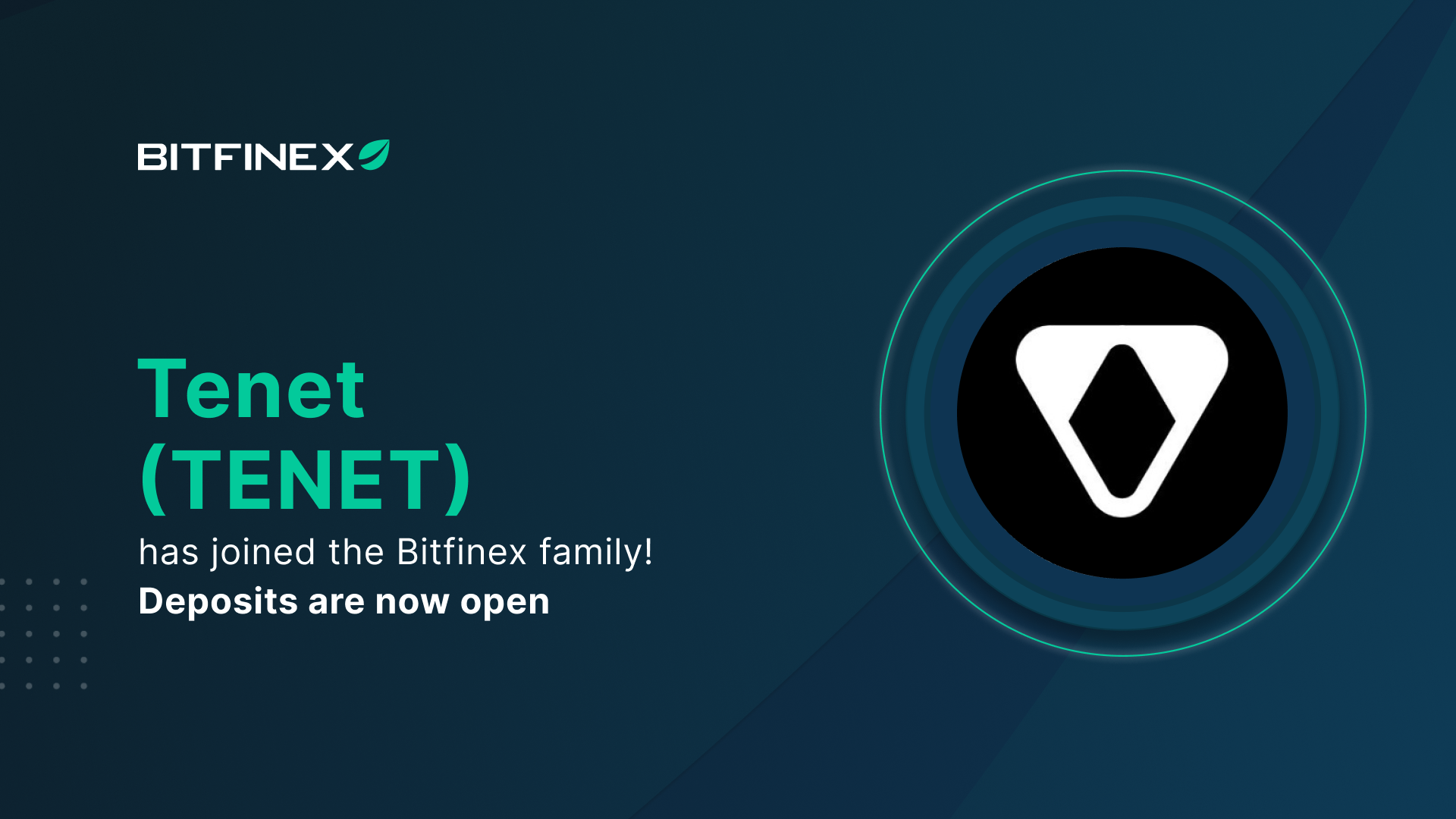 24 May
Bitfinex to List Tenet's Base Token, Tenet
ROAD TOWN, British Virgin Islands – May 24, 2023 Bitfinex (https://www.bitfinex.com/), a state-of-the-art digital asset trading platform, announced today that it will be listing Tenet (TEN), the base token of the Tenet Blockchain.
Tenet is a layer-1 blockchain that has created a DeFi Ecosystem for Liquid Staking Derivatives (LSDs). As an EVM-compatible blockchain operating on the Cosmos SDK, Tenet allows users to unlock the full value of their staked assets and use them across a native DeFi ecosystem governed by Tenet's validator network.
The chain implements a unique Diversified Proof of Stake model, which supports staking with any LSD asset from other chains, allowing Tenet to be partially secured by all its supported networks. Users can stake the Tenet token on validator nodes in order to secure the network, and gain liquid staking derivatives of their tokens.
"We are delighted to introduce 'Tenet' in the Bitfinex ecosystem", said Henry Child, Head of Tokens at Bitfinex. "At its core, Tenet is on a mission to bring Liquid Staking Derivatives to all the top Layer-1 blockchains and enable users to safely earn yield and liquidity. We believe Bitfinex customers can benefit greatly with access to this unique token."
Bitfinex will open deposits for Tenet on May 24, 2023 at approximately 12pm UTC. Trading of Tenet will commence on May 25, 2023 at approximately 8am UTC, in trading pairs against the US Dollar (USD) and Tether tokens (USDt)
To obtain access to Tenet on Bitfinex, customers can visit https://www.bitfinex.com/.
*All users of www.bitfinex.com are subject to Bitfinex's terms of service ("TOS"). Please note that U.S. persons (as defined in the TOS), among other prohibited persons (as defined in the TOS), are strictly prohibited from directly or indirectly holding, owning or operating an Account (as defined in the TOS) on www.bitfinex.com.
##
About Bitfinex
Founded in 2012, Bitfinex is a digital token trading platform offering state-of-the-art services for traders and global liquidity providers. In addition to a suite of advanced trading features and charting tools, Bitfinex provides access to peer-to-peer financing, an OTC market and margin trading for a wide selection of digital tokens. Bitfinex's strategy focuses on providing unparalleled support, tools, and innovation for experienced traders and liquidity providers around the world. Visit www.bitfinex.com to learn more.
Media contact for Bitfinex