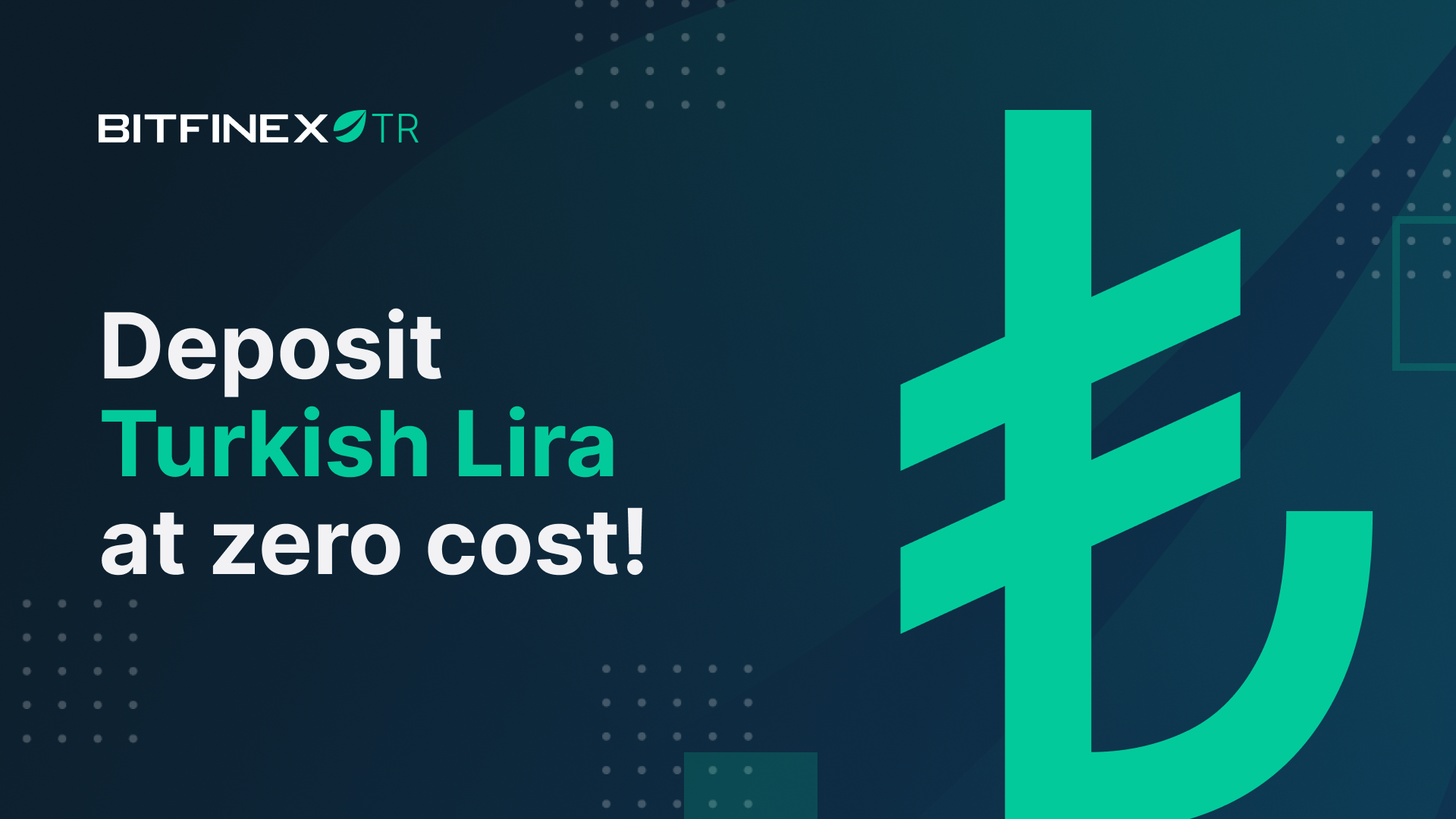 02 Aug
Bitfinex Turkiye Introduces Low-Cost Deposits Following Integration with Vakıfbank, and offers reduced fees for TRY/USDt Trading Pair
Istanbul, Turkiye, August 24 2023 Bitfinex Turkiye*, (https://www.bitfinextr.com/), a state-of-the-art digital asset trading platform, is pleased to announce the successful integration of an API connection with Vakıfbank, one of the largest banks in Turkiye. This integration empowers Bitfinex Turkiye customers to deposit Turkish Lira (TRY) directly from their bank accounts, seamlessly into their Bitfinex Turkiye accounts, at zero cost.
Effective immediately, Turkish customers can conveniently deposit TRY using the Bitfinex Turkiye web platform and the mobile app. In celebration of the new integration, Bitfinex Turkiye is also offering reduced fees for an initial six months, at just 0 bps for makers and 4bps for takers on its TRY/USDt pair.
"We are proud to offer Turkish customers the ability to deposit TRY seamlessly and cost-effectively into their Bitfinex Turkiye accounts. By integrating with Vakıfbank, one of Turkiye's largest banks, we are making it easier than ever for customers of Bitfinex Turkiye to access the cryptocurrency market," said Paolo Ardoino, CTO of Bitfinex.
These strategic advancements underline Bitfinex Turkiye's dedication to providing a user-friendly, stable, and diversified platform that caters to the unique needs of our Turkish customers. With reduced fees and increased convenience, we aim to attract and serve a growing number of Turkish customers on Bitfinex Turkiye and continue our journey to unlock access to financial freedom.
* The Bitfinex Turkiye platform is provided by Bitfinex Teknoloji Anonim Şirketi. References to Bitfinex Turkiye in this press release are references to Bitfinex Teknoloji Anonim Şirketi. All deposits, activities, and users are subject at all times to all of the Bitfinex Turkiye Terms of Service in effect on Bitfinex Turkiye. Only Turkiye persons are permitted to use Bitfinex Turkiye or any of its services.
About Bitfinex
Founded in 2012, Bitfinex is a digital token trading platform offering state-of-the-art services for traders and global liquidity providers. In addition to a suite of advanced trading features and charting tools, Bitfinex provides access to peer-to-peer financing, an OTC market and margin trading for a wide selection of digital tokens. Bitfinex's strategy focuses on providing unparalleled support, tools, and innovation for experienced traders and liquidity providers around the world. Visit www.bitfinex.com to learn more.
For Press inquiries
press@admin
Important Note:
This press release is not an offer to sell or the solicitation of an offer to buy USDt. Tether Limited and Tether International Limited will only sell or redeem USDt pursuant to its terms of service available (as of the date of this press release) at tether.to/en/legal. Bitfinex Turkiye allows the purchase or sale of USDt only pursuant to Bitfinex Turkiye's Terms of Service.
###