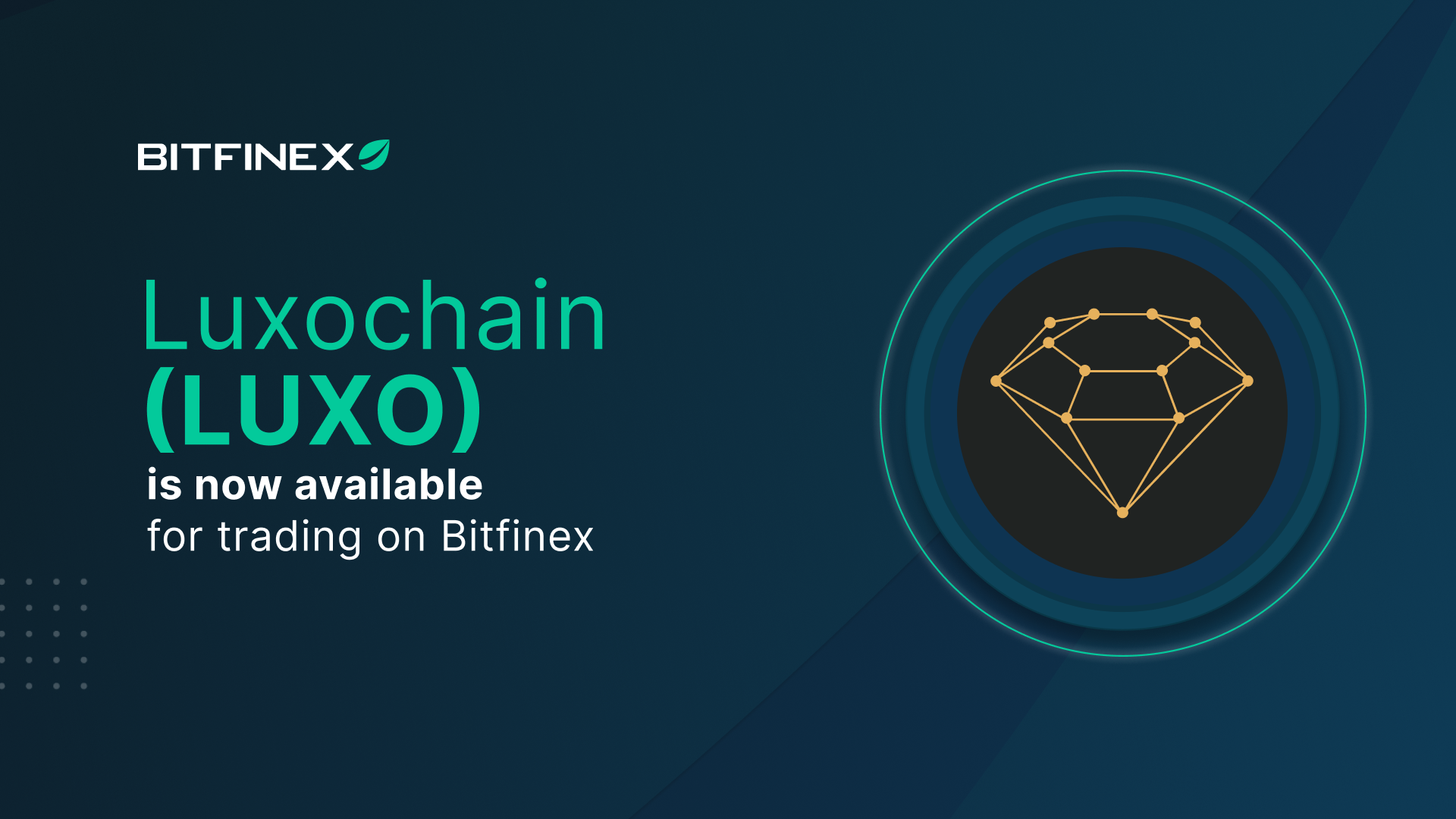 21 Apr

Luxochain's Network token, LUXO, Launches on Bitfinex

ROAD TOWN, British Virgin Islands – APRIL 21, 2022 11:00 AM UTC – Bitfinex (https://www.bitfinex.com/), a state-of-the-art digital token trading platform, announced today that it has launched new markets for LUXO, the native token of a blockchain protocol for certifying the authentication of luxury goods, Luxochain.


LUXO deposits and trading will open in April and will include LUXO:USD pairs. 


Luxochain tokenizes luxury assets and mints NFTs that correspond to each product that's placed on the market. Using Luxochain's Virgo iOS and Android apps, buyers can browse through luxury products and verify the authenticity of each product, and owners and sellers of luxury products can safely create, receive, store and send Digital Certificates of Authenticity and Ownerships via any smartphone. By allowing owners and sellers to trace goods on the blockchain, Luxochain is creating a more transparent, traceable, and verifiable marketplace for luxury goods.


According to Futurism, there is an estimated $256 trillion in real-world assets circulating the globe at any given time, but barriers to entry including bureaucracy, red tape, and geographical restrictions prevent this market from growing even faster. Tokens that verify ownership and provenance are gaining in popularity, with some experts predicting that the global tokenization market could grow to nearly US$5.6 billion by 2026, including luxury goods, which continue to face losses from counterfeiting.


"The addition of LUXO is representative of the exchange's commitment to broadening the breadth of tokens available on the platform," said Paolo Ardoino, CTO of Bitfinex. "Luxochain aims to create a path forward for the luxury goods market by streamlining the process of authentication and making it easier for customers to trace the origins of their purchases. This is arguably an integral piece of the goods and services market that has yet to be addressed."


Davide Baldi, CEO of Luxochain, added: "We are very proud of this important step for LUXO. Our goal is to bring digital assets and NFTs into the luxury world, improving brands' reputations, creating digital certificates of authenticity registered on the blockchain for each product placed on the market, and increasing both loyalty and rewards processes between brands and end-users. Thanks to Bitfinex for supporting us in growing an ecosystem based on transparency between the physical and digital world."

He added: "Bitfinex is one of the most versatile and experienced exchanges in the market. We look forward to listing our token on the platform and believe we will see significant traction from its user base."

For access to LUXO on Bitfinex, users can visit https://www.bitfinex.com/.