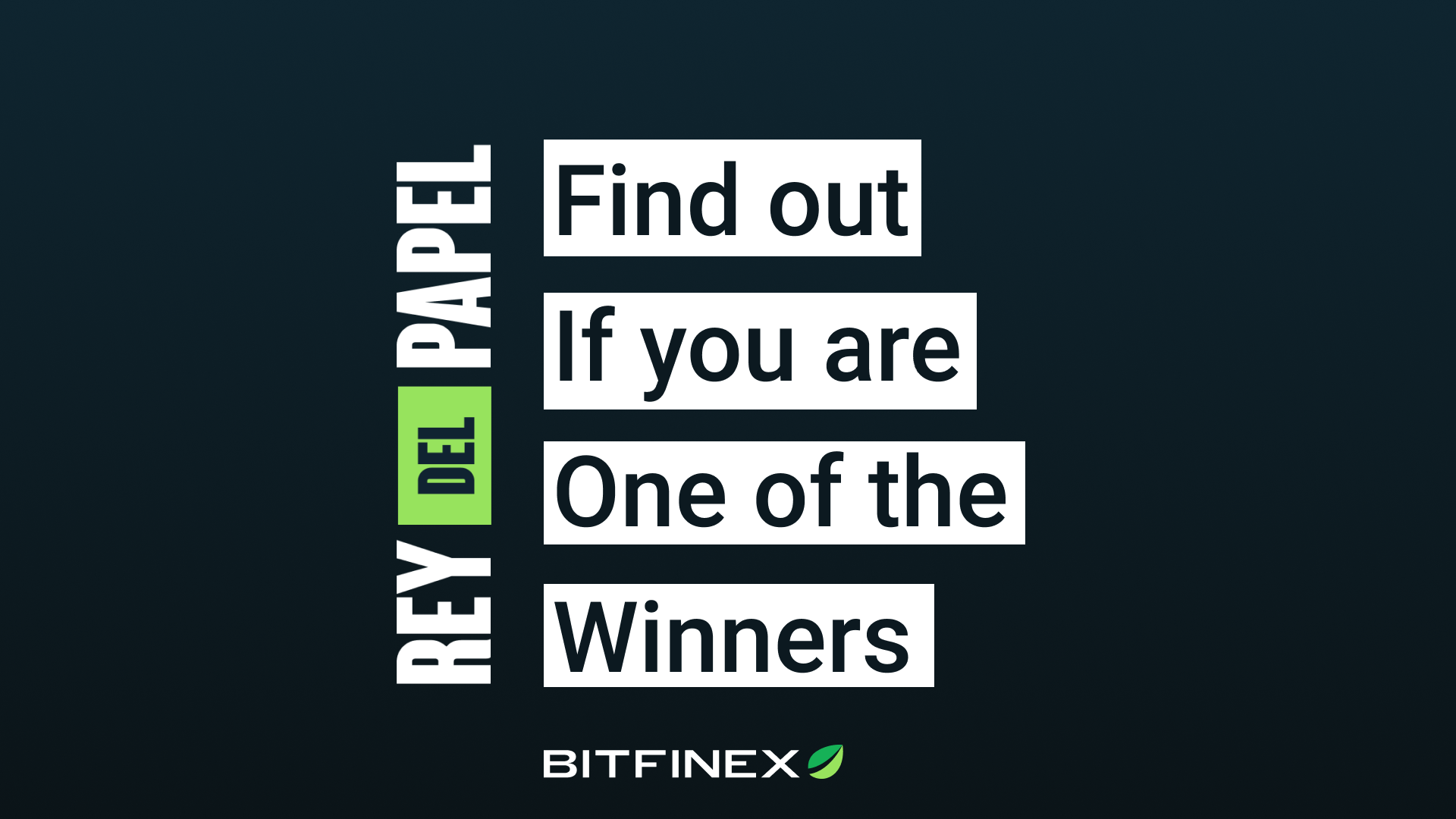 04 Aug

Congratulations to Rey del Papel Paper Trading competition winners!

As the first competition of its kind on Bitfinex, we didn't know what kind of responses we'd receive when we announced the Rey del Papel competition. What we wanted to do was purely to encourage people to explore cryptocurrency further by learning crypto trading or improving their trading skills without the fear of losing money. To add some more fun and excitement, we put some rewarding prizes to it, a total of 10,000 USDt.

Yet, we can proudly announce that Bitfinex's first Paper Trading competition, Rey del Papel was completed. We're delighted to see so many traders joining the competition.

According to the competition rules, we have selected 10 winners. We know that you can't wait to find out, so here they are:

1st – SokkPaper

2nd – Rockstar

3rd – TOP#3

4th – TOP#4

5th – BertieFink

6th – Cryptoglue

7th – Son_of_a_Bitcoin

8th – TOP#8

9th – YONGYONG

10th – hhhccc

Congratulations to all the winners of Bitfinex's first-ever Paper Trading competition! 
All winners will be contacted via email, so we encourage all participants to check the email address registered on Bitfinex.

To those who haven't succeeded, rest assured that this won't be our last Paper Trading competition. Follow Bitfinex Pulse or our social accounts to make sure you don't miss any exciting announcements and updates.

We'd also like to thank all of you for your support and participation. It's an honour for us to be a part of your crypto trading journey.