12 Mar

Bitfinex Leadership – Jean-Louis van der Velde, Chief Executive Officer
Jean-Louis van der Velde
Chief Executive Officer
A technologist and serial entrepreneur, Jean-Louis speaks five languages and has amassed 30 years of experience in the international high tech industry followed by a gradual move towards international finance and Fintech.
Jean-Louis left his native country of the Netherlands in 1985 to attend university in Taiwan and has lived in Asia ever since.
Since arriving in Asia he has been the co-founder of a number of IT companies ranging from hardware design and development to software and has been at the center in the early development of a number of key technologies through his businesses (embedded systems, video streaming, IPTV, digital TV, web based applications and digital marketing).  During the dot-com days he was a regular speaker at technology conferences on open source technologies as the co-founder of one of the most advanced embedded linux companies at the time. He has occupied senior management positions in a number of large private and public corporations in IT, distribution, manufacturing and still serves as an executive director in a Chinese automotive group and a Hong Kong based VC.
In early 2013, Jean Louis joined to become CEO / co-founder of Bitfinex and structured the holding (DigFinEx) focused on developing and investing in new Fintech and big data related technologies, implementing a strict set of AML/KYC rules with a self developed system and successfully works with banking partners, regulatory and law enforcement to work on innovation and new developments in the Fintech space.  Jean Louis is also CEO of Tether, a new frictionless payment clearing system in beta testing developed by a team of experts.
Jean-Louis is also a lecturer at National Taiwan University of Science and Technology (NTSTU) and guest lecturer at Taiwan University (Blockchain and Regulation).
JL attended National Taiwan Normal University from 1985 to 1988.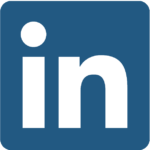 To reach out to Jean-Louis, please contact [email protected].
Additional Materials: