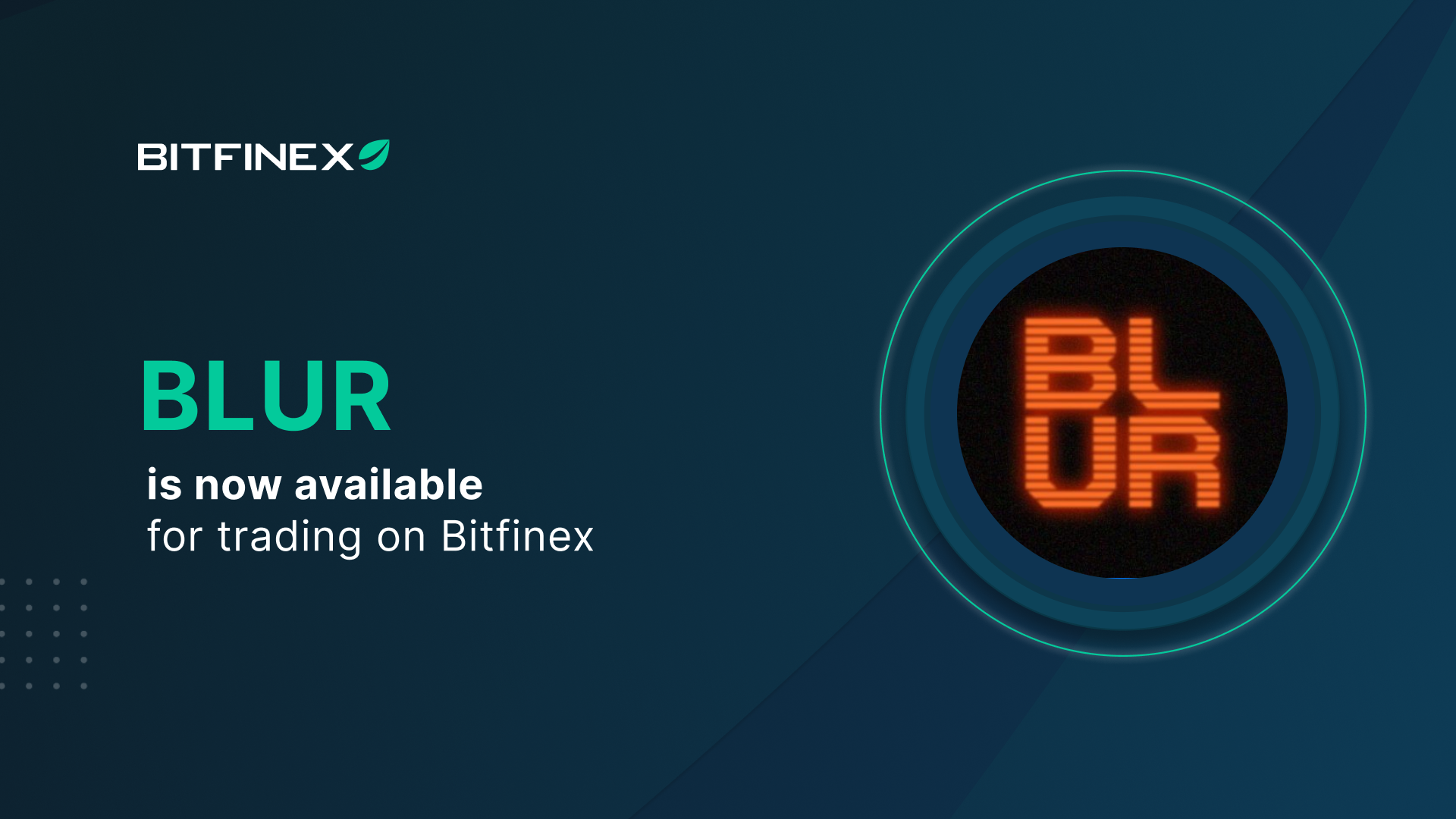 24 Feb
Bitfinex to List BLUR, the native token of NFT platform Blur
ROAD TOWN, British Virgin Islands – February 23, 2023 – Bitfinex (www.bitfinex.com/), a state-of-the-art digital token trading platform, announced that it will be listing BLUR, the native token of Blur, an Ethereum-based NFT marketplace and aggregator platform.
Launched in October 2022, Blur is designed as a platform where NFT traders can both manage their portfolios and compare the price of NFTs on multiple marketplaces. Dubbing itself the "fastest NFT marketplace," Blur offers features such as real-time price feeds, portfolio management and multi-marketplace NFT comparisons.
In the lead-up to its launch, Blur announced in March 2022 that they successfully raised $11 million in seed funding through noteworthy partners like Paradigm, eGirl Capital, Keyboard Monkey, and more. Blur has said its mission is to build "the best NFT marketplace for pro traders".
Blur's native token, BLUR, was officially launched on February 14, 2023 and offers users governance functionality. As of this writing, BLUR has a market cap of ~$379 million USD and a circulating supply of ~390 million.
"Blur's fast rise as a highly used NFT platform to both manage portfolios and compare NFT pricing to other marketplaces makes it one of the most exciting names in Web3 today," said Henry Child, Head of Tokens at Bitfinex. "We are thrilled to introduce their native token, BLUR, to Bitfinex's growing customer base."
Bitfinex has already enabled customers to deposit the BLUR token. Trading of BLUR will begin on February 24 against the US Dollar (USD) and Tether tokens (USDt).
To obtain access to BLUR on Bitfinex, customers can visit https://www.bitfinex.com/.
*All users of www.bitfinex.com are subject to Bitfinex's terms of service ("TOS"). Please note that U.S. persons (as defined in the TOS), among other prohibited persons (as defined in the TOS), are strictly prohibited from directly or indirectly holding, owning or operating an Account (as defined in the TOS) on www.bitfinex.com.
##
About Bitfinex
Founded in 2012, Bitfinex is a digital token trading platform offering state-of-the-art services for traders and global liquidity providers. In addition to a suite of advanced trading features and charting tools, Bitfinex provides access to peer-to-peer financing, an OTC market and margin trading for a wide selection of digital tokens. Bitfinex's strategy focuses on providing unparalleled support, tools, and innovation for experienced traders and liquidity providers around the world. Visit www.bitfinex.com to learn more.