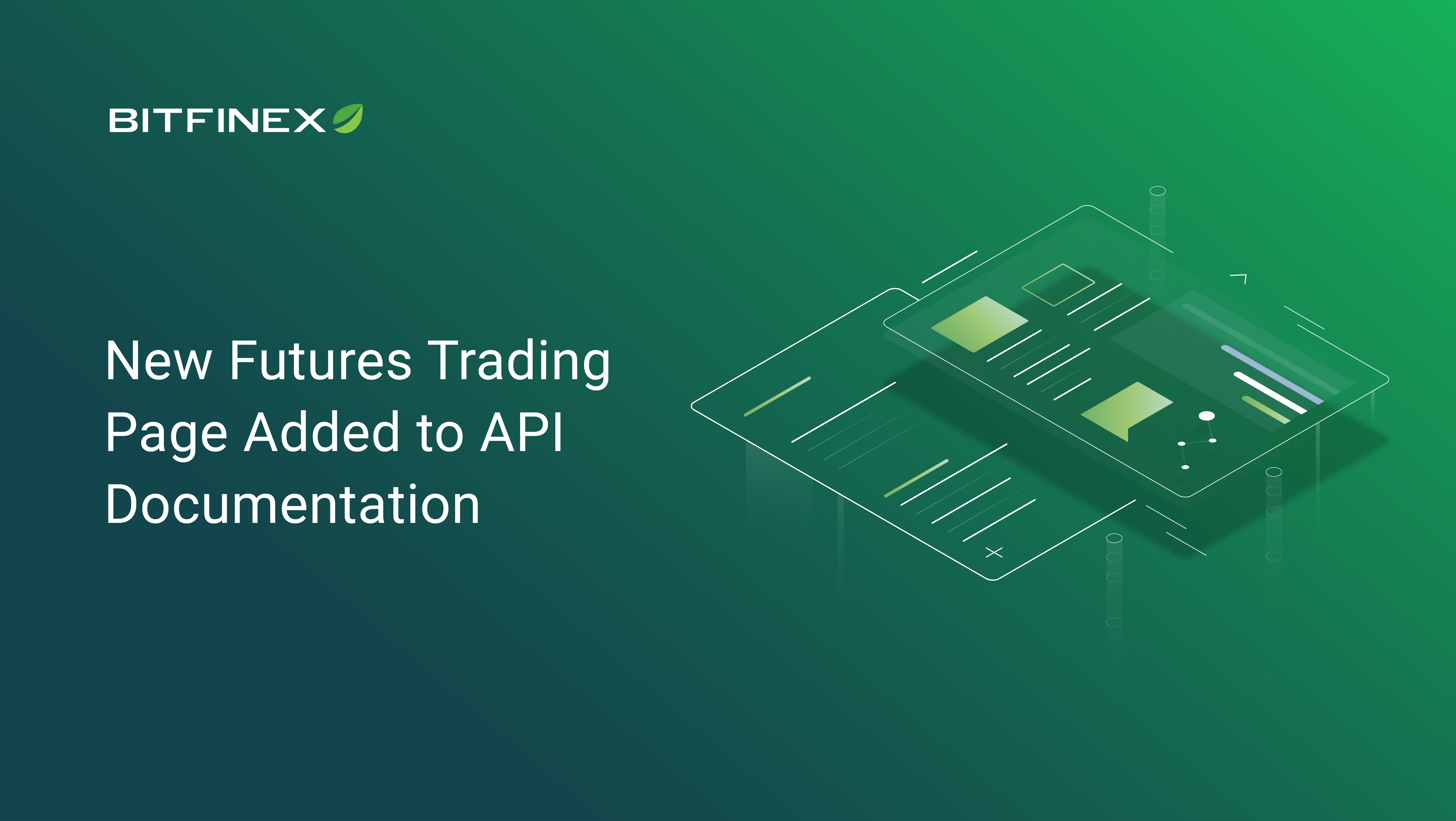 05 Nov

New Futures Trading Page Added to API Documentation

We're pleased to make available a new documentation page on futures trading* in the Bitfinex API docs.


The new page includes comprehensive technical instructions on the correct use of the Bitfinex APIs, including how to retrieve data and trade futures products. The documentation can be found here: https://docs.bitfinex.com/docs/derivatives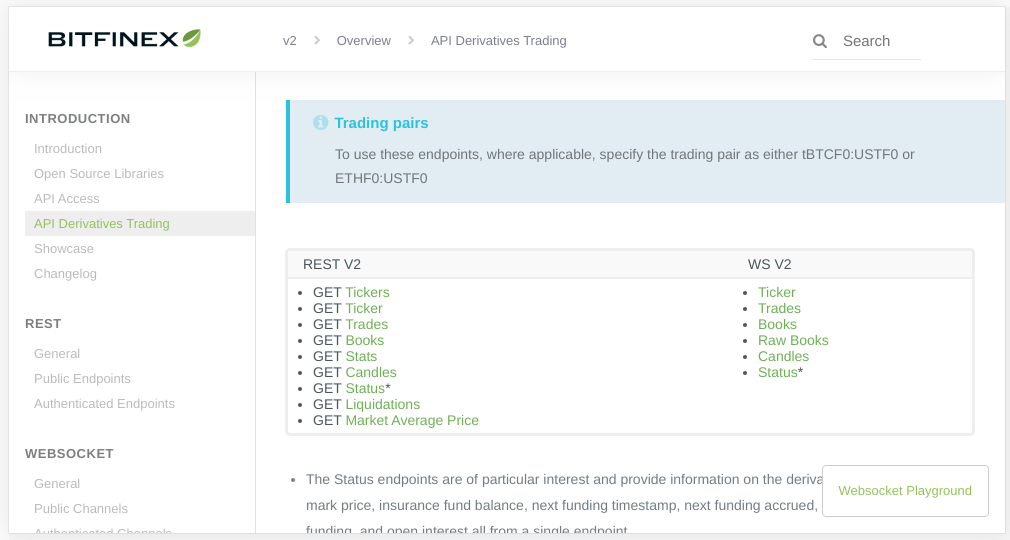 The page also provides a list of authenticated endpoints relevant to futures trading. These include the Transfer between Wallets endpoint that enables our users to convert tether USDt to USDt0, thereby facilitating futures trading.

The addition of the futures API documentation page will provide our users with an enhanced user experience. The functionality available will also enable users to create their own trading platforms and develop highly customised and advanced futures trading strategies.

If you have a query or are interested in further information, do not hesitate to contact our team at https://cs.bitfinex.com/ and select "API".

*Derivatives products are provided by iFinex Financial Technologies Limited. References to futures on Bitfinex in this post refer to products made available by iFinex Financial Technologies Limited.