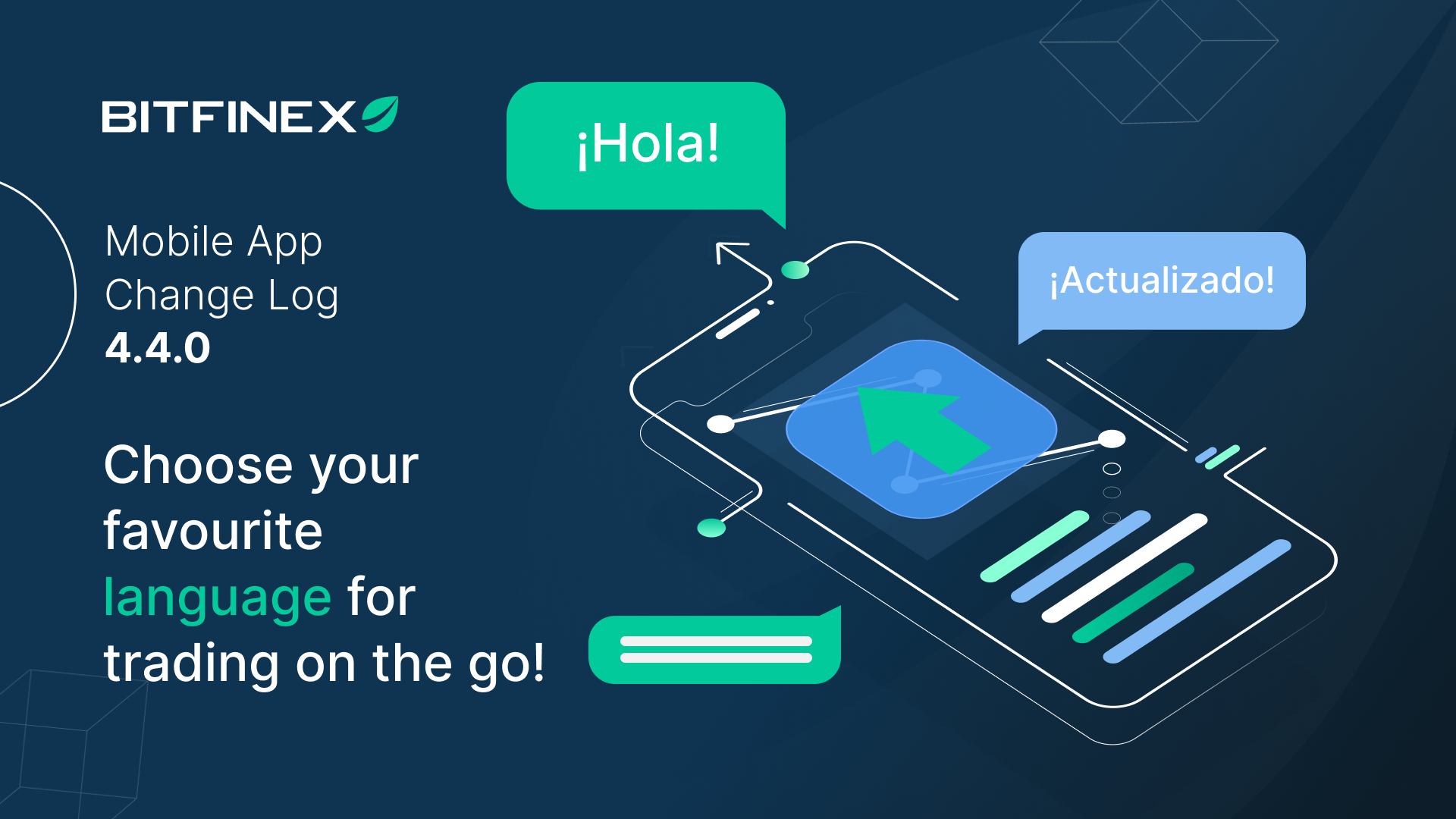 19 May

Mobile App Change Log 4.4.0

Recent updates and optimisations to the Bitfinex mobile app


We're pleased to present Version 4.4.0 of the Bitfinex mobile app.


The latest update to the Bitfinex mobile app includes Spanish language support on mobile.


Download the latest version of the Bitfinex mobile app below:


You can also download the Android Application Package (APK).
---
Feature
Improvements
Faster screen transitions
Internal code refractory to reuse more code
Updated translations for Russian as well as traditional and simplified Chinese
Removal of 'the address should not be used more than once warning' for IOTA deposits
Bug Fixes
Fixed issue of Tickers' leverage value occasionally displaying without an X
Fixed issue of Order Form's 'MAX' text in Russian overlapping with checkbox
Fixed issue of charts and trades not loading when grid layout is enabled
Fixed issue of keyboard not displaying correctly in the PIN protection page
Fixed issue of Account page crashing when there is no sub-accounts
Fixed issue of following list screen displaying twice when a user double taps on the 'Following' tab in Bitfinex Pulse
Fixed issue of 'Log Out' confirmation popup being hidden by PIN code screen
---
The above changes have been suggested to us by our active user base.

Feedback from our customers is incredibly valuable to us. Please share your user experience and help us to continuously optimize the Bitfinex mobile app.

To share your feedback, complete the Bitfinex mobile user app survey or join the Bitfinex Telegram channel.