27 Dec

Announcing Golem (GNT) Launch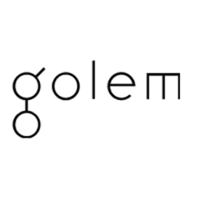 Golem (GNT) trading is now live on Bitfinex against BTC, ETH and USD.
Golem aims the build the first truly decentralized supercomputer. By connecting computers in a P2P network, where both application owners and individual users to rent resources of other users' machines, they create a global market for computing power. Core to the networks feature set is an Ethereum-based transaction system, facilitating direct payments between requestors, providers, and software developers. As a globally accessible & distributed supercomputer, Golem aims to reduces costs of scientific research, big data analysis, graphics rendering, machine learning, AI (and more) by as much as 10x.
The teams vision represents a fantastically useful and value-adding application of the Ethereum Network and we are excited to support them in achieving their goals.
Margin trading for these pairs will be enabled gradually, as and when the order book develops sufficient liquidity. All GNT trading pairs will eventually be migrated to trade only on Ethfinex once it is fully established.
Learn more about the project and stay up to date with their progress.