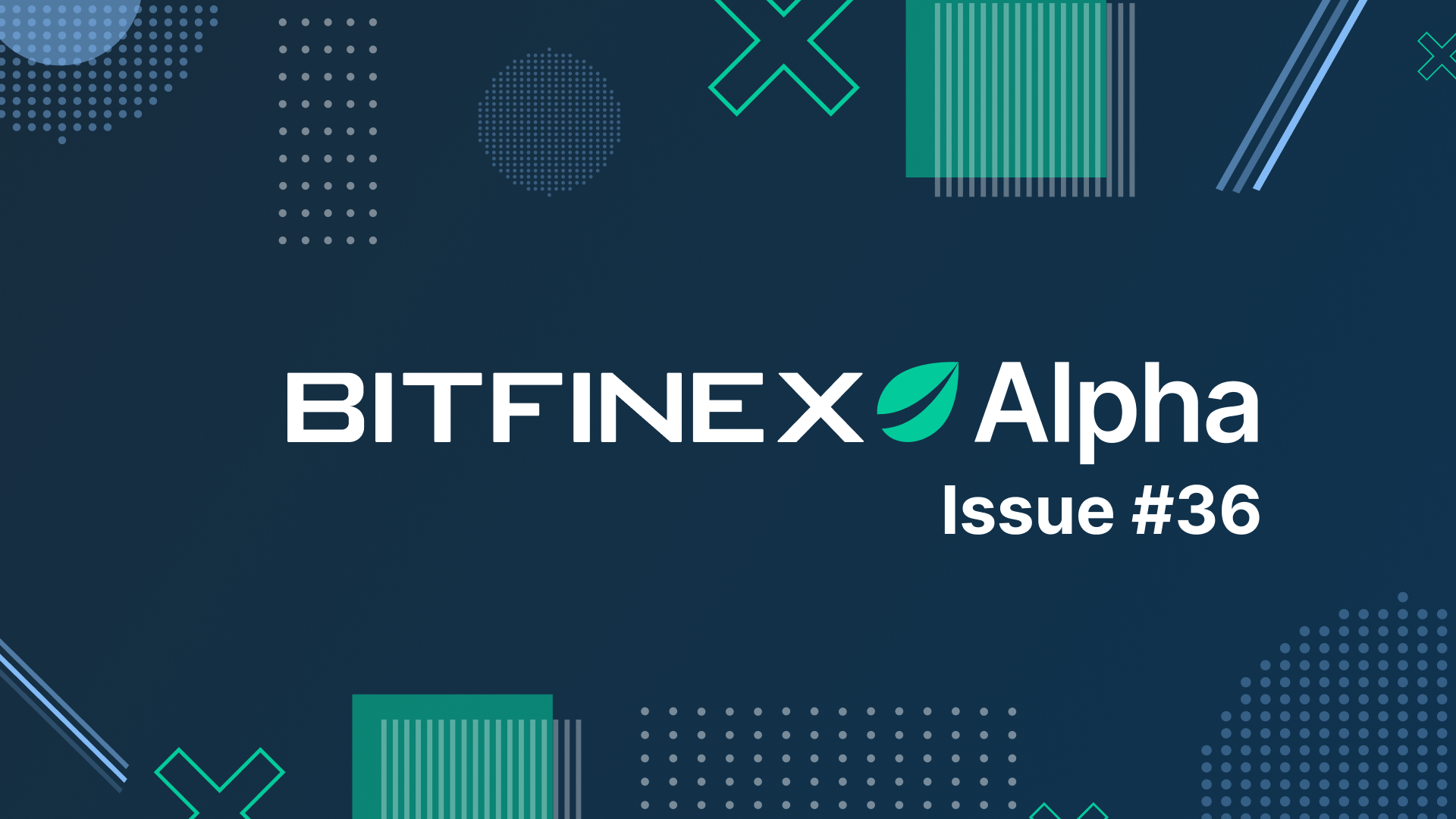 09 Jan

Bitfinex Alpha | The Fed Fights to Constrain Markets, While Crypto Retail Moves to DeFi

As we enter the new year, the enthusiasm of the markets cannot be contained. Even following the release of the FOMC minutes last week and much jaw-boning by Fed officials indicating that the fight against inflation is not over, the market is indicating interest rates peaking at below five percent and 50 basis points below where the Fed itself is indicating where rates should be.

Stocks, too, are deemed overvalued, and the two-year treasury yield is now almost at par with the Fed Funds rate, indicating the market believes rate rises will soon come to an end.

But economic activity is slowing; the PMI is now indicating its lowest reading since May 2020, and the trade deficit has shrunk for the first time in four months to its lowest level since October 2020 on declining imports.

This tells us that interest rate increases by the Fed are having an impact on manufacturing appetite, but a look at wage inflation shows that though wage growth is slowing, average hourly earnings are still up over four percent in December compared to 12 months earlier.

Low employment rates, good wage growth, and a still-hot overall labour market do not indicate a slowdown in economic activity or an increase in labour slack that will restore the price stability that the Fed is attempting to accomplish.

It is a conundrum because while the strong labour market reflects a labour shortage and is creating inflationary pressure, it also offers the best hope of avoiding a recession as a robust labour force that keeps spending as rates rise offers the best chance of keeping the economy going. 

Against this macroeconomic backdrop, the price of Bitcoin has barely moved since the last edition of Bitfinex Alpha two weeks ago. However, smaller time frame volatility has increased, driven by a lack of liquidity, caused in part by the collapse of FTX, which has left the Bitcoin market with a liquidity gap.

Aggregated BTC market depth has dropped by almost half to around 8k BTC from 14k at the end of October. In other words, a large order of the same USD value or size placed today will have more than twice the impact on price in contrast to two months ago. For large traders, this makes it a very difficult environment to trade in.

Many market makers have also reduced their activity and retail, who have been migrating off centralised exchanges and into self-custody have also been moving to decentralised alternatives.

As we wrap up the latest news in the crypto sphere, we cover SBF's bail conditions; the ongoing spat between Gemini and Digital Currency Group; the latest machinations in the Celsius bankruptcy; a $100m settlement by Coinbase; more withdrawals from Silvergate.

We also cover in this week's Bitfinex Alpha, a Learning Section that focuses on tokenomics. What it is, how it works, and how to assess it. Required reading for any new investor in crypto.

Happy new year and happy trading!